Virtual Reality: Saving and Importing VR Models
Things to look for in CAD Models
Whether it's modeling custom components or using already created models, there are certain things that should be looked into before setting up the files for virtual reality. There is a want for these almost photo-realistic models that can be taken apart piece by piece, but depending on the file, that may not be entirely possible. Depending on the software being used, some may not be able to load items completely that contain im.ported bodies or surfaces. There will need to be some testing done with the software being used to see what limitations there are.
Designing with VR in Mind
There are a lot of little factors that come up when designing components to be viewed in virtual reality. One major thing to pay attention to is the overall file size. Having a total file size that is too large may lead to a lot of lag issues and stuttering when looking at the model. One way to help keep this down is to look into defeaturing a lot of the components. These item features may be great for things like showing customers the attention to detail or showing final renders that look near realistic, but for virtual reality, these items can make it almost impossible to view without having issues. A couple of components that come to mind are components that having threading. Having a screw for example that has the threads cut into the part compared to a screw that just has the appearance of threads will vary greatly in file sizes. Here is a screw with threads cut into the part and its current file size is 7,324 KB. Digging a little deeper we can see the highest quality that it takes a little over 302,000 triangles to create this part.
Figure 1: Screw with Threads
When the screw is defeatured, there is a huge drop in both overall file size and the number of triangles needed to create it. The file size is now 281 KBand only needs around 13,000triangles. This is a massive file saver for large assemblies that could have hundreds of screws. There are ways around having to remove the appearance of threads completely while saving the file size and that's done by adding the thread cosmetic appearance. This is accomplished by locating the appearance tab and grabbing and applying the thread to the face that normally has them. You can adjust this appearance to give it either a finer look or a more coarse look.
Figure 2: Screw without Threads
Tips and Tricks
Similar to the designing with VR in mind section, there are a lot of little things that can be done to an overall model to give it a great look for viewing in virtual reality. One thing is playing with appearances. This is more applicable for virtual reality software that is used with SolidWorks models. SolidWorks provides a wide variety of appearances that can help create stunning models without having to compromise on total file size. They have items from different styles of wood, metal finishes, glass, and miscellaneous items like grass and brick. These are both quick and easy to use that will change the components immensely giving them a nice look while in the virtual world.
Figure 3: Appearance Tab
Another tip is to remove items that may not be essential to get the overall idea of what the goal of the assembly is. Things like nuts and bolts are nice to have and view in a large assembly, but these are not necessarily needed to get a good picture of the intention of the model being viewed. One recommendation is when the assembly is at a good point with little to no more changes that need to be made is to save off a copy, remove components that aren't essential, and apply more of the appearances to this assembly. This way helps to eliminate the possibility of moving or deleting items that may need to be seen in the other assembly.
Saving in Different Formats
Currently, at Perception Engineering, the software we are using for sending our models into the virtual reality world is DEMO3DVR from the Emulate3D group. Saving these file types is a very easy process because when the software is downloaded, it will automatically add the file extension in the save as type option. This file extension is *.raw3d.
Figure 4: Saving in the Demo3DVR Format
There are two major things that can be done with these files. One is it can now be sent to various people who have this same software or app and they will be able to view the file with virtual reality without access to the part files. There is also a Demo3D app in the Microsoft Store. This will allow for viewing files saved in the *.raw3d format without needing a SolidWorks license. This will help prevent the possibility of files being corrupted or updated incorrectly without the original creator making the changes and resaving them off to be viewed again. The second things that *.raw3d files can do are be viewed on a smartphone! These file types can be opened in the Demo3D mobile app to view in a device like the Google Cardboard or other similar VR viewers. This is a free viewer that can be downloaded in either the IOS App Store or Google Play Store.
Figure 5: Demo3D App
That's all for now! Please subscribe to our E-mail list to stay up to date with the latest blog postings on Virtual Reality.
Written By: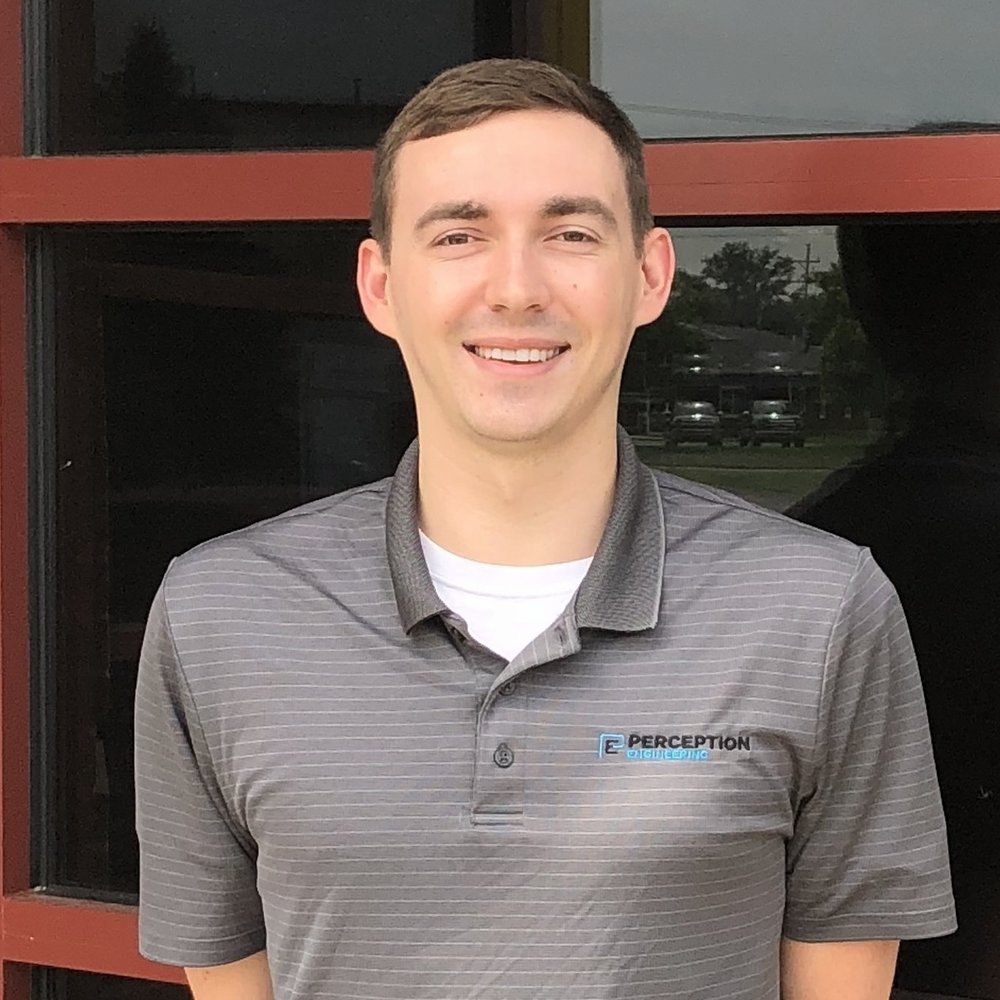 CAD Designer at Perception Engineering